BUCHART GARDENS – A feast for the eyes
One goal of the trip to Victoria was to revisit nearby Buchart Gardens, 55 acres of glorious shrubs, trees and flowers developed in 1904 on grounds of an old limestone quarry. It had been years since we'd enjoyed the gardens. As beautiful as ever, they must be one of the premier gardens in the world no matter the season. Happily for us, fellow garden lovers were few and tour buses not in evidence this post-Labor Day time when the gardens are beginning to be readied for fall. Leaves were turning but summer flowers still abounded especially in the enormous and glorious hanging baskets.
So many flowers!!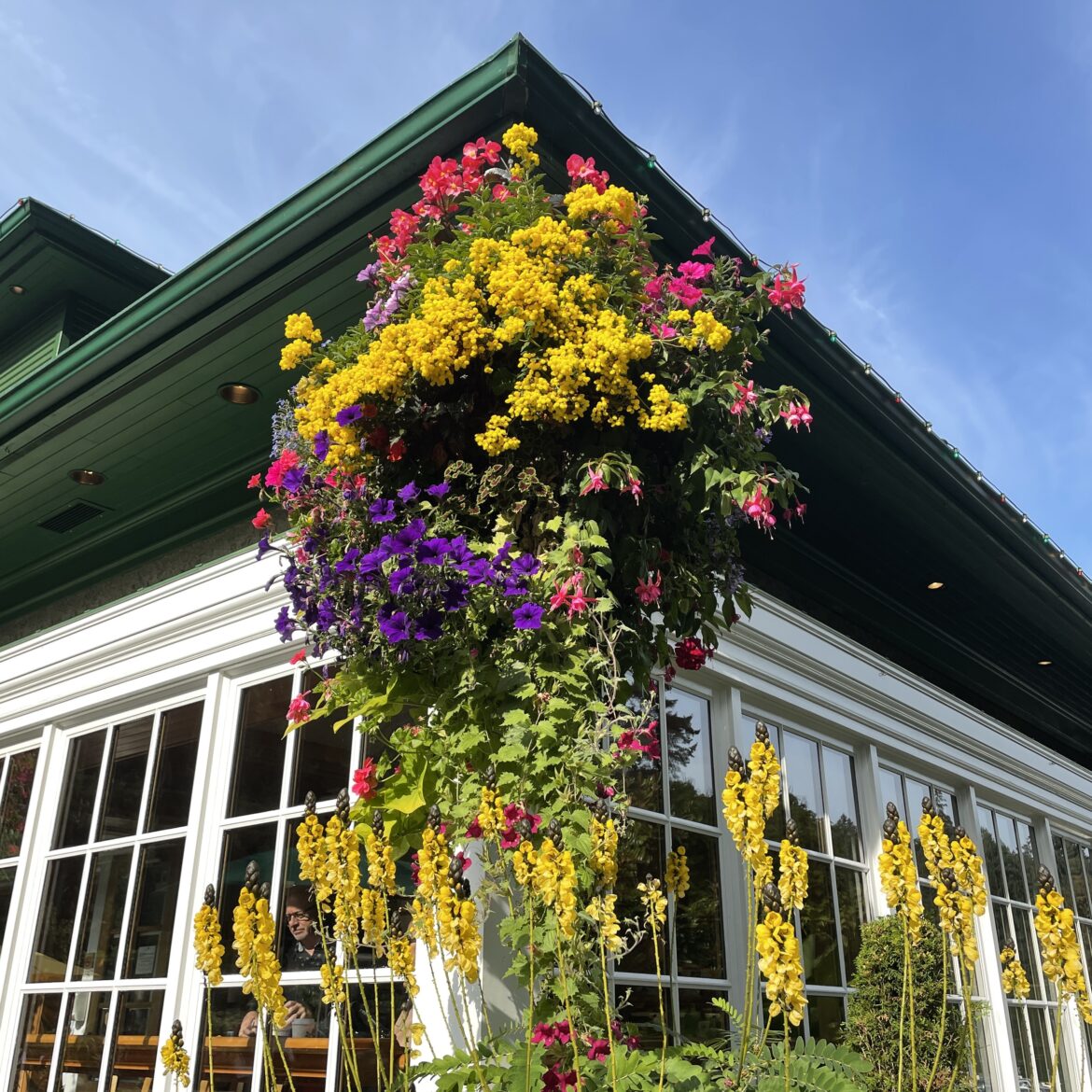 Paths lead walkers around and down to the Sunken Garden and through several types of garden design: A rose garden where the roses still bloomed in October, Japanese, Renaissance Italian, and Mediterranean.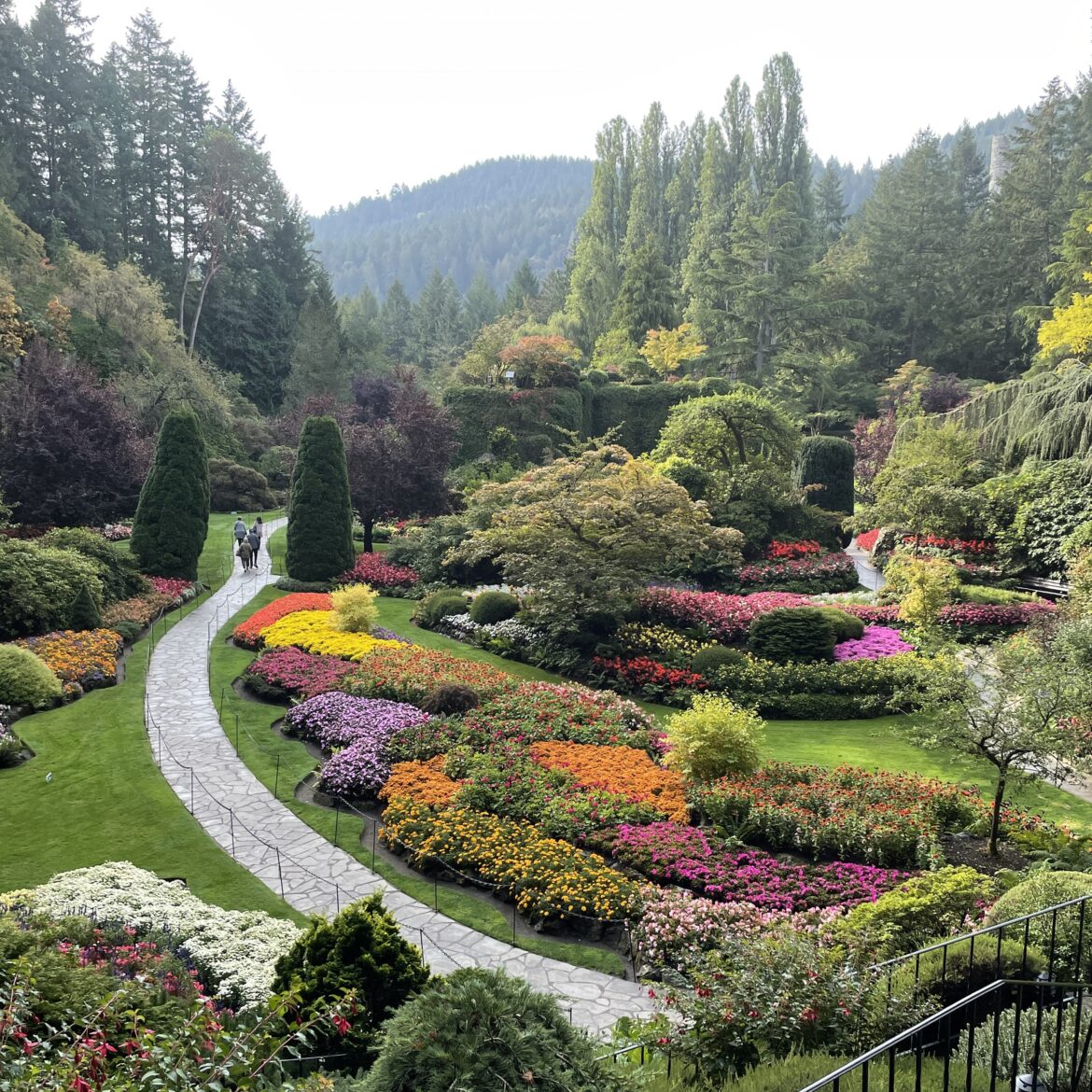 The gardens host sculptures and fountains.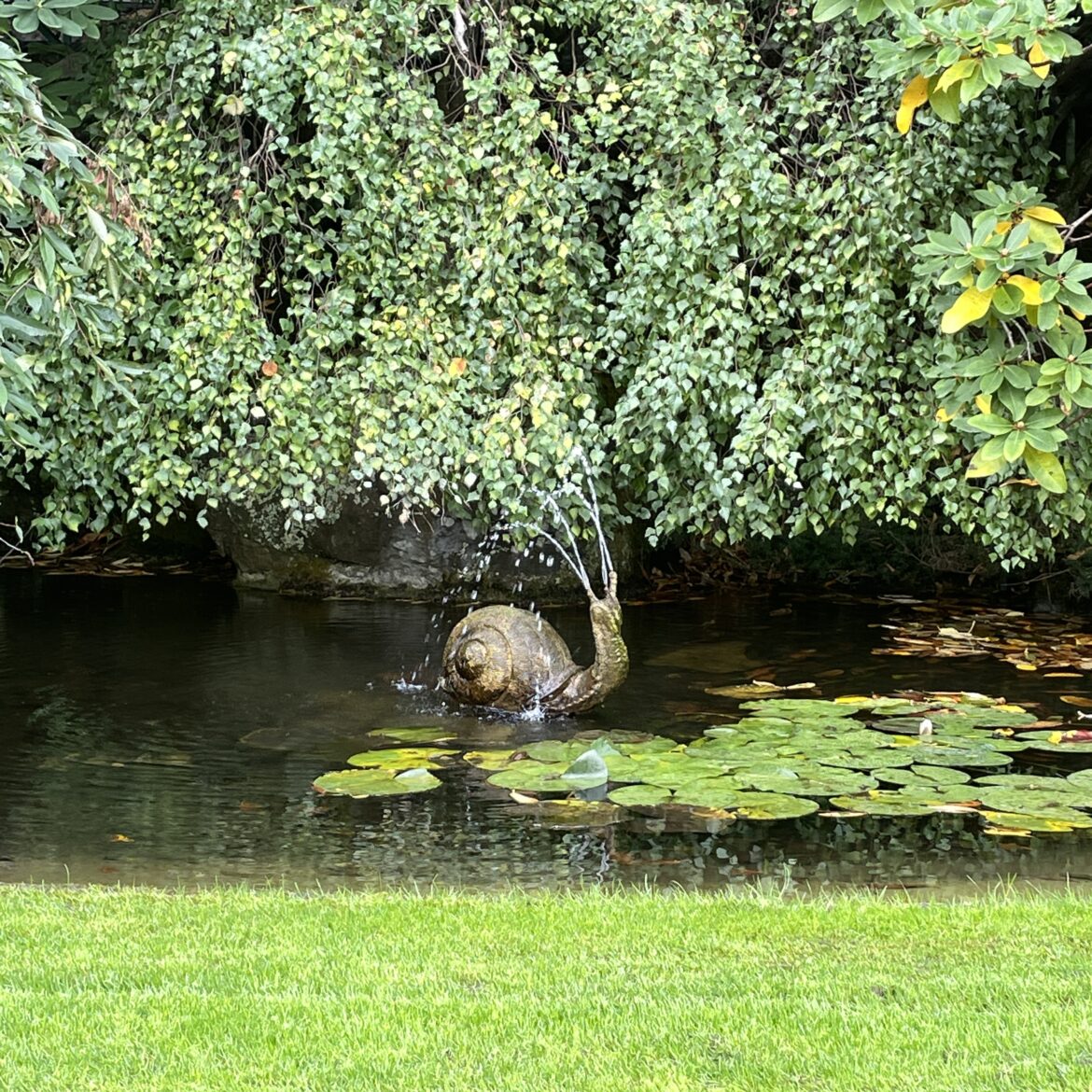 The snail was particularly captivating but Ross Fountain that sprayed water 70 feet into the soft autumn air was mesmerizing with its continual dance of water droplets.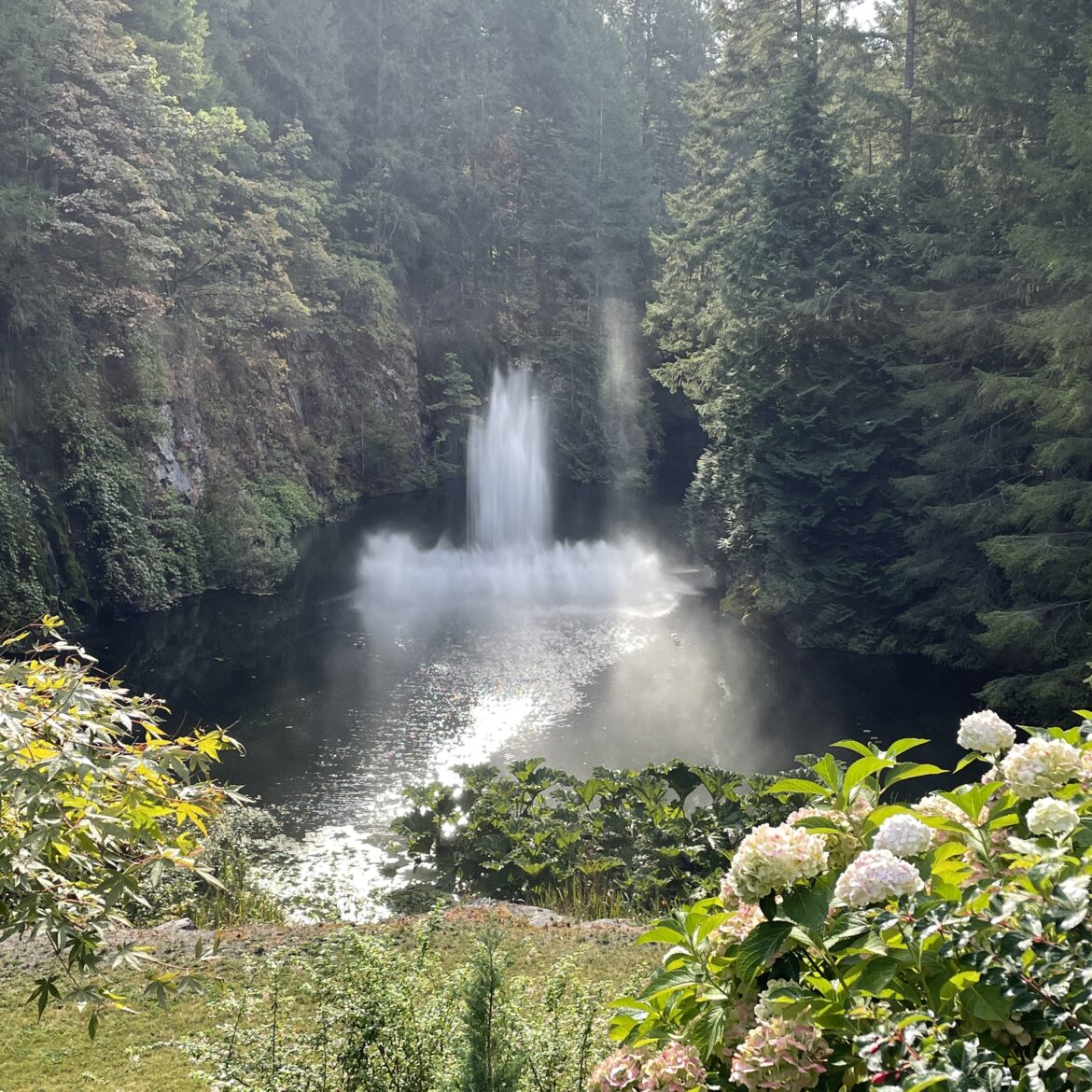 If I had to choose any garden design it would be that of the Japanese esthetic. There is something about the way the designer weaves rock, sand, water, moss, lanterns, bridges along pathways, and green plantings in a contemplative whole that conveys a sense of peace and of things beyond daily mundane existence. A garden such as this always gives solace to my soul.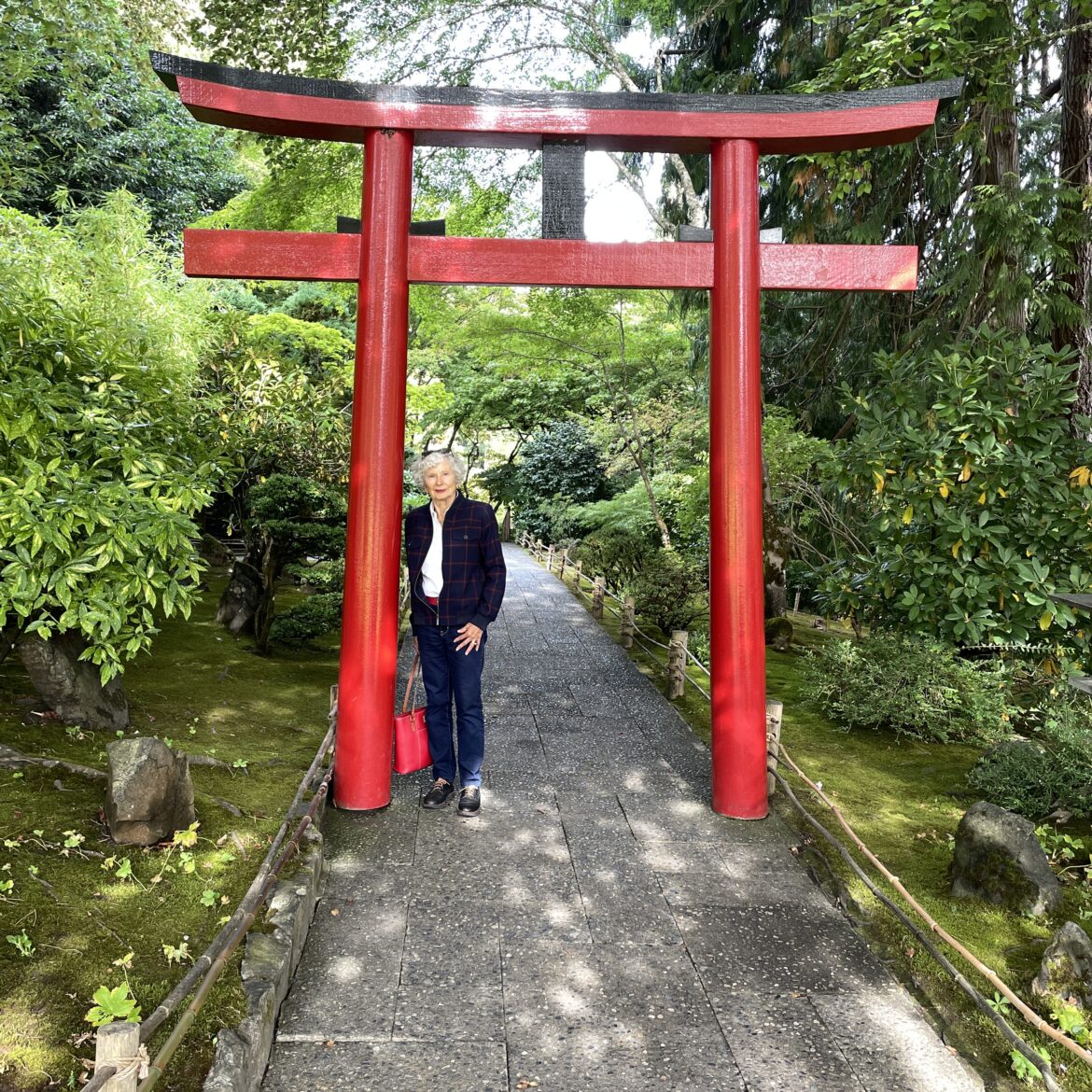 We entered through the red torii gate and began our quiet stroll around and over streams and ponds pausing every few steps to admire the artistry and infinite care that goes into such a garden.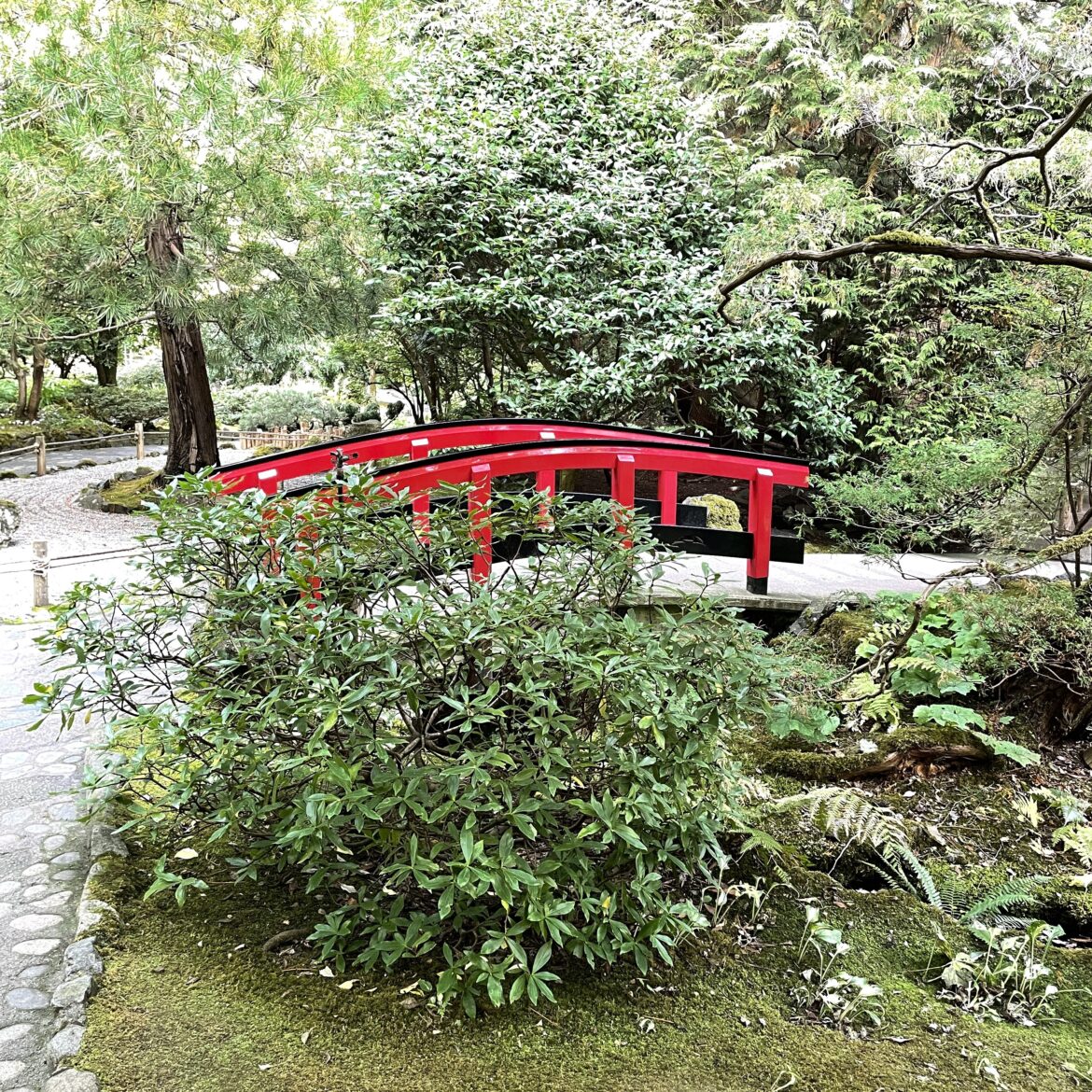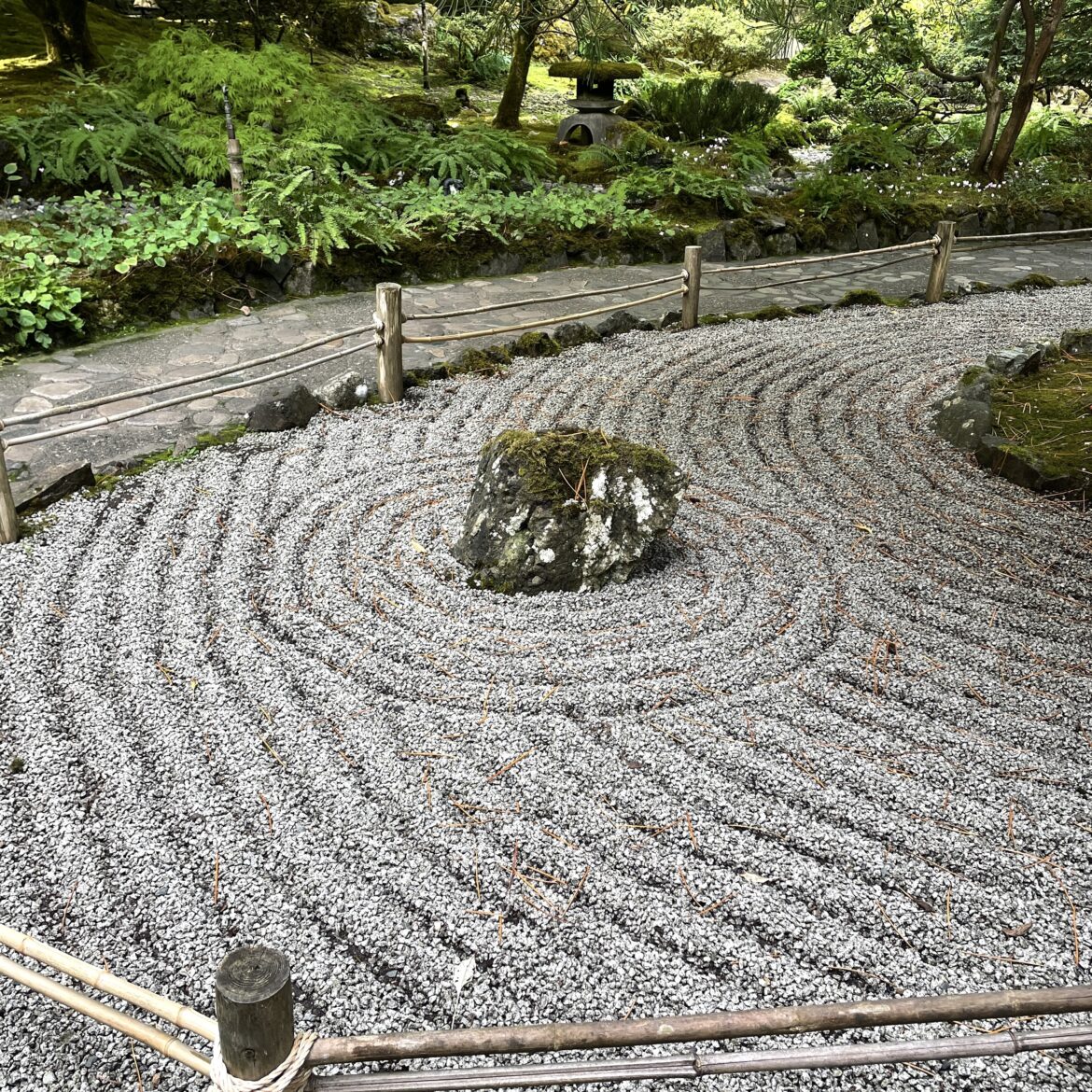 The sun was well over the meridian, and it was time for late lunch at their café before returning to Victoria to plan for more sightseeing. Isn't planning a big part of the travel experience? It is for us.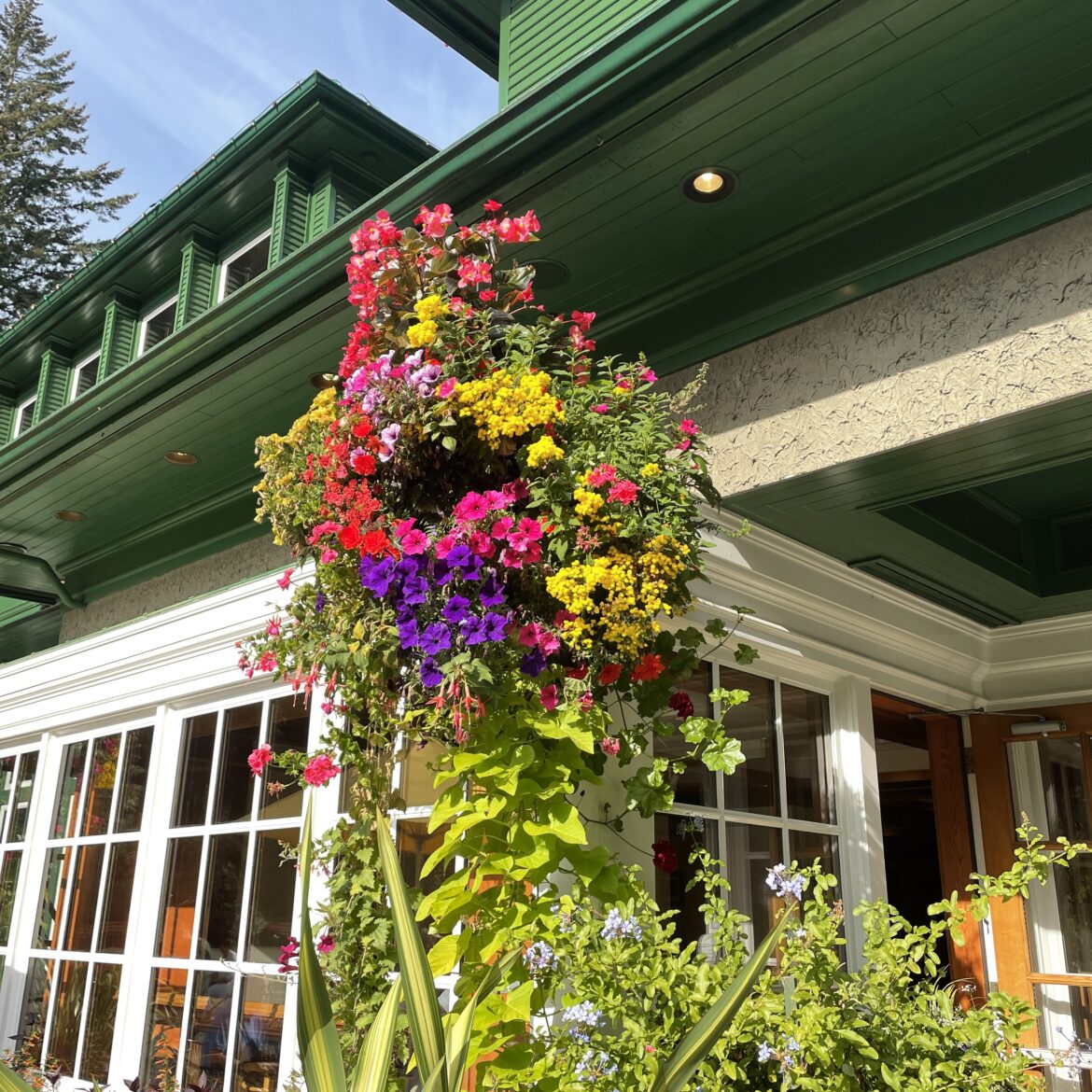 Copyright Judith Works